Play

Play Next

Add to queue

Play

Play Next

Add to queue

Play

Play Next

Add to queue

Play

Play Next

Add to queue

Play

Play Next

Add to queue
~~~~~~~~~~~~~~~~~~~~~~~~~~~~~~~~~~~~~~~~~~~~~~~~~~~~~~~~~~~~~~~~~~~~~~~ "Freedom isn't free. It shouldn't be a bragging point that 'Oh, I don't get involved in politics,' as if that makes someone cleaner. No, that makes you derelict of duty in a republic. Liars and panderers in government would have a much harder time of it if so many people didn't insist on their right to remain ignorant and blindly agreeable. ~Bill Maer

"Any society that would give up a little liberty to gain a little security will deserve neither and lose both." ~BenFranklin ~~~~~~~~~~~~~~~~~~~~~~~~~~~~~~~~~~~~~~~~~~~~~~~~~~~~~~~~~~~~~~~~~~~~~~~~ "If I'd written all the truth I knew for the past ten years, about 600 people - including me - would be rotting in prison cells from Rio to Seattle today. Absolute truth is a very rare and dangerous commodity in the context of professional journalism." ~Hunter S. Thompson ~~~~~~~~~~~~~~~~~~~~~~~~~~~~~~~~~~~~~~~~~~~~~~~~~~~~~~~~~~~~~~~~~~~~~~~~~~~~~~~~~~ About me: I'm a Peace activist and I 'fight for what is right.' I fight for Our Rights that are being trampled to death. I do alot of research on many topics. I am a Cancer and the general traits fit me to a T. No, I'm NOT on Facebook. I hate it and will never be on Facebook. I'm a bit of a Rebel as you'll see by my bulletins. I am against all of the Illegal Wars, Big Government, War Crimes, Neglected Veterans, Mercinaries, Censorship, Political Corruption, Our Soldiers being used, abused, heavily drugged, then tossed, The 'Unpatriot' Act, Policing the World, GITMO, The Desecration of The Constitution,Unmanned Drones killing innocent people,The use of DU, and on and on... I'm down to Earth, usually but have a tendency to get into trouble everywhere I go because I'm defiant and with that rebel in me I can get mouthy with 'authority' then I get in trouble. : ) When I'm out in public, don't give me any crap and I won't give you any, unless you are bullying someone or just being stupid or rude. As Tom Petty sayz " I Won't Back Down." And I WILL take up for someone else being treated rudely or being bullied. My hubby say's he can't take me anywhere...(((sigh))) But I get along well with all my friends and family members, and I'm respectful to everyone. I'm generous to a fault unless I feel I'm being taken advantage of. I'm very sensitive and that's not a good thing.But I'm tough too, I just try to follow the golden rule. I don't like liars, cocky, smartass, intense, concieted, matererialistic people. I like people that love to laugh and have a great sense of humor.People that care about other people,non judgemental,.people that work to help keep this planet clean and love animals. Especially endangered species. ~~~~~~~~~~~~~~~~~~~~~~~~~~~~~~~~~~~~~~~~~~~~~~~~~~~~~~~~~~~~~~~~~~~~~~~~~~~~~~~ I'm a photographer,I have some of my pictures posted under 'various foto's by me.Take a look if you have time. I have a great family.I have many interests and hobbies and stay rather busy. I'm sarcastic as hell, love to laugh and have fun. I have a warped sense of humor at times so bare with me. ~~~~~~~~~~~~~~~~~~~~~~~~~~~~~~~~~~~~~~~~~~~~~~~~~~~~~~~~~~~~~~~~~~~~~~~~~~~~~~~~~~ Remember... " The People shouldn't fear their Government, The Government should fear the people" Thomas Jefferson. Smart man... The actual quote by Jefferson is "When the people fear their government, there is tyranny; when the government fears the people, there is liberty."
My Fish, with an Attitude
"Our society is run by insane people for insane objectives. I think we're being run by maniacs for maniacal ends and I think I'm liable to be put away as insane for expressing that. That's what's insane about it." ~ John Lennon
Freedom is never voluntarily given by the oppressor; it must be demanded by the oppressed. ~Martin Luther King, Jr.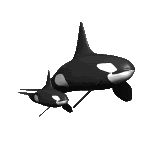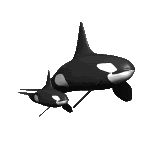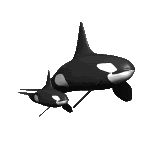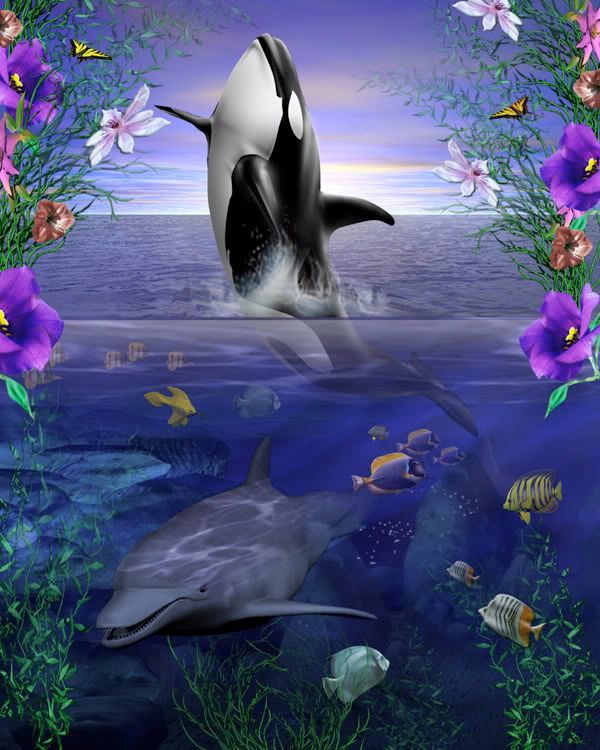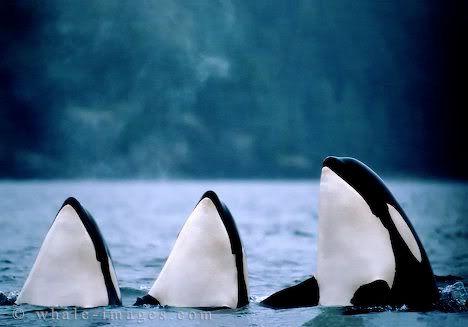 Civil disobedience is not our problem. Our problem is civil obedindence. Our problem is that people all over the world have obeyed the dictates of leaders...and millions have been killed because of this obedindence...Our problem is that people are obedient all over the world in the face of starvation, stupidity, war and cruelty. Our problem is that people are obedient while the jails are full of petty thieves....and the grand thieves are running the country. That's our problem. ~Howard Zinn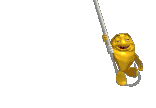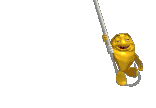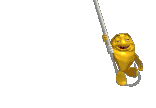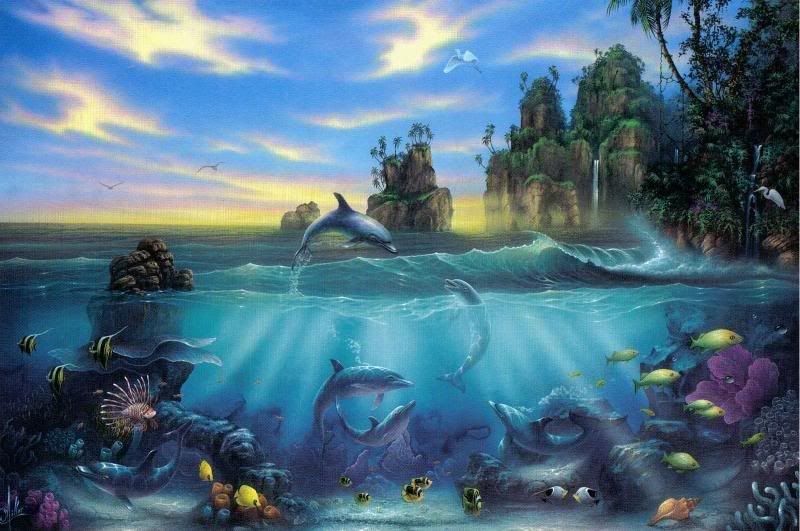 You've been marked on my visitor map! Click to zoom in.

Get your own map at

hit2map.com

Haven't had much luck with these maps but I think I'll try it one more time.
Rebels & 'Misfits' Here's to the crazy ones the misfits, the rebels, the troublemakers, the round pegs in the square holes, the ones who see things differently. They're not fond of rules and they have no respect for the status quo. You can quote them, disagree with them glorify or vilify them. About the only thing you can't do is ignore them, because they are the ones who change things - they push the human race forward. And while some will see them as the crazy ones, we see genius, because the people who are crazy enough to think they can change the world are the ones who do. Jack Kerouac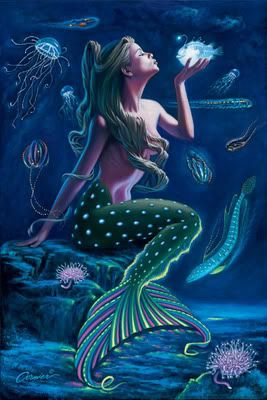 ......
General

This is the bullshit that most people really dont care about nor read, but for the few that do: Here ya go but first please read my bulletins, that's why I'm here. t/y!! (I'm a frustrated landlocked beach freak.) In general, I love the outdoors. Nature freak. I love animals, I am a landscape/nature photographer.I like to grab my camera, hit the road, crank up the tunes and head to the country, or the rivers,lakes.... anywhere I can get a good picture.(pleaze check out some of my foto's,also I do not photo shop any of my pictures. That's what I dislike about digital photography, anyone can be a 'great' photographer.) I may crop but I dont shop. I'm just an amateur, learning as I go.This is my therapy. I love kids and taught pre-school for quite awhile. I'm down to earth. I like to go swimming, hiking,I go to the beach as often as I can...I love the ocean and could easily become a 'beachbum'...also, traveling, hanging with my friends just chillin', antique car shows, 57' Chevys, reading, researching , exploring. Going to football games and concerts with my hubby. I'm a humanitarian and I do alot of research here on many sad topics but I'm a very happy, I take plenty of down time so I balance it out. I just want to help people. It's part of my character and part of being a cancer. I am lucky to have an awesome family.I have a son that I absolutly adore. He's into music and is very talented. I have a beautiful 85lb white standard poodle named Graci whom I love dearly. (see pictures of her in my photos and while you are there take a look at my album titled 'Stuff U need 2 C'....cuz ya do! (Thanx) I am a neat freak. Couldn't live without music & football.(well, I could but at times, it'd be rather boring!=)

Music

Television

Books

I love to read, all the time. Strickly non-fiction

Heroes

My Family & Friends and the people that work for a better world. Human rights activists, Animal Rights activists. St Judes Hospital (DONATE!) Doctors Without Borders... any people, organaztions and groups that help people in disasters and mostly go un-noticed.First Responders in earthquakes tsunami's , tornado's & hurricanes. First responders in any natural or man made disaster. The people that sacrifice their lives in the illegal wars and their families left behind.
Status:

Married

Here for:

Networking, Friends

Orientation:

Straight

Body type:

5' 7" / Slim / Slender

Ethnicity:

White / Caucasian

Zodiac Sign:

Cancer

Children:

Proud parent