No recent updates in this category.
Why not...
Monica Vitti hasn't earned any badges yet... have you?
General

..

IL DESERTO ROSSO, (1964)

..

L'ECLISSE, (1962)

..

LA NOTTE, (1961)

..

L'AVVENTURA, (1960)

FILMOGRAPHY:

"Ma tu mi vuoi bene?" (1991) (mini) TV Series
Scandalo segreto (1989)
Francesca è mia (1986)
Flirt (1983)
Scusa se è poco (1982)
Io so che tu sai che io so (1982)
Mistero di Oberwald, Il (1981)
Camera d'albergo (1981)
Non ti conosco più amore (1980)
Tango della gelosia, Il (1980)
An Almost Perfect Affair (1979)
Amori miei (1979)
Letti selvaggi (1979)
Raison d'état, La (1978)
Per vivere meglio, divertitevi con noi (1978)
L'altra metà del cielo (1977)
Mimì Bluette ... fiore del mio giardino (1977)
Basta che non si sappia in giro!... (1976)
La Goduria (1976)
Qui comincia l'avventura (1975)
A mezzanotte va la ronda del piacere (1975)
Anatra all'arancia, L' (1975)
Fantôme de la liberté, Le (1974)
Polvere di stelle (1973)
La Tosca (1973)
Si può fare... amigo (1972)
Gli ordini sono ordini (1972)
Teresa la ladra (1972)
Noi donne siamo fatte così (1971)
La Supertestimone (1971) La Pacifista (1970)
Le Coppie (1970)
Ninì Tirabusciò: la donna che inventò la mossa (1970)
Dramma della gelosia - tutti i particolari in cronaca (1970)
Amore mio aiutami (1969)
La Cintura di castità (1968)
Femme écarlate, La (1968)
La ragazza con la pistola (1968)
Fai in fretta ad uccidermi... ho freddo! (1967)
Ti ho sposato per allegria (1967)
Modesty Blaise (1966)
Fate, Le (1966)
Bambole, Le (1965)
Disco volante, Il (1964)
Il Deserto rosso (1964)
Alta infedeltà (1964)
Dragées au poivre (1963)
Follie d'estate (1963)
Château en Suède (1963)
Quatre vérités, Les (1962)
Eclisse, L' (1962) .... Vittoria
Accattone (1961)
Notte, La (1961)
Avventura, L' (1960)
Dritte, Le (1958)
"Mont Oriol" (1958) (mini) TV Series
Adriana Lecouvreur (1955)
Pelliccia di visone, Una (1954)
Ridere! Ridere! Ridere! (1954)
Monica Vitti has 6290 friends.
Play

Play Next

Add to queue
About me:
..
..
[A Tribute By
Carletto di San Giovanni:]
(Maria Louisa Ceciarelli, born in Rome on November 3, 1931)
After attending the Academy of Dramatic Arts in Rome and gaining her diploma as an actress in 1953, Monica Vitti initially worked in the theatre and later in television. She made her cinema debut in 1955, although it was not until "Le dritte" (1958) by Mario Amendola that she was given her first important role. The real turning point in her career came when she met Michelangelo Antonioni, who first directed her on the stage and subsequently chose her as the lead actress in some of the finest of all Italian films, characterised by the poetry of incommunicability that was to become the great director's hallmark. "The Adventure (L'avventura)" (1960), "The Night (La notte)" (1961), "The Eclipse (L'eclisse)" (1962), "Red Desert (Deserto rosso)" (1964) brought her fame and success but only partly exploited her abilities. It was probably for this reason that in the mid 1970s she decided to switch genre, returning to the light comedy that was clearly her forte. After a few uncertain performances, she gained enormous public recognition with "Girl with a Pistol (La ragazza con la pistola)" (1968) by Mario Monicelli, in which she plays the unlikely role of a Sicilian woman seeking revenge in London. She achieved ever greater success in "Help Me My Love (Amore mio, aiutami)" (1969) by Sordi, on the theme of marital infidelity; "Jealousy, Italian Style (Dramma della gelosia)" (1970) by Ettore Scola, which sees her at the centre of a working-class love triangle; "La supertestimone" (1971) and "Gli ordini sono ordini" (1972), by the eminent film director from Trieste Franco Giraldi; "Stardust (Polvere di stelle)" (1974), an emotional recreation of the world of variety directed and played by Alberto Sordi; "Duck in Orange Sauce (L'anatra all'arancia)" (1975) by Luciano Salce, an adaptation of the eponymous comedy by Home and Sauvajon. After this, she found herself being offered fewer and fewer roles. In 1990, she made a directing debut with "Secret Scandal (Scandalo segreto)", but with little success. Original and versatile, Monica Vitti made a strong mark on the Italian comedy genre, the only woman in a world dominated by male figures.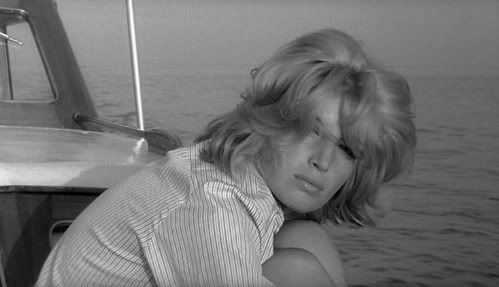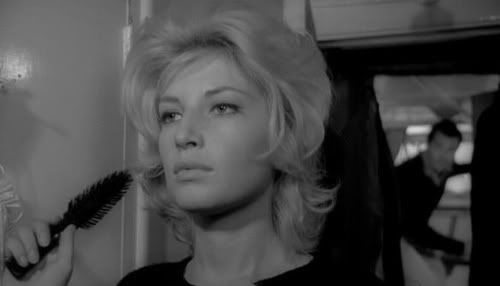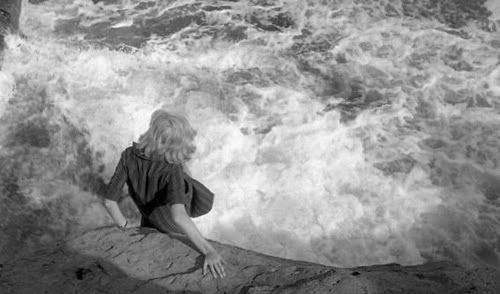 Maria Louisa Ceciarelli. Stunning, sensuous actress best remembered for starring in a trio of features directed by Michelangelo Antonioni in the early 1960s: L'Avventura (1960), in a star-making role as a woman who becomes involved with the lover of a friend who has mysteriously disappeared; L'Eclisse (1962, American title: Eclipse, playing a translator who breaks up with her man of the moment and commences a dispassionate affair with a stockbroker; and Red Desert (1964), as an alienated woman trapped in a modern urban landscape. Vitti also took a secondary role in Antonioni's La Notte (1961), the story of a decaying marriage. All four films are studies of isolation and moral decay in a hopelessly bourgeois contemporary society. Vitti is perfectly cast: in her three starring roles, she is at once intense, distant, and believably troubled. As a teen, Vitti acted in amateur plays and studied at Italy's National Academy of Dramatic Arts. Her first film was Ridere Ridere Ridere (1955); prior to her casting in L'Avventura she had appeared in various plays directed by Antonioni. In the mid 1960s, she went mod in her Englishlanguage debut, playing the female heroine in Modesty Blaise (1966), a Britishmade James Bond clone. Vitti has since appeared in dozens of mostly Italian-made features, few of which earned international theatrical distribution. In An Almost Perfect Affair (1979), her first Englishlanguage film since Modesty Blaise she gave a fine performance as a producer's wife who becomes romantically involved with a young filmmaker. Vitti has lately turned to directing and screenwriting herself, with Scandalo segreto (1989, Secret Scandal).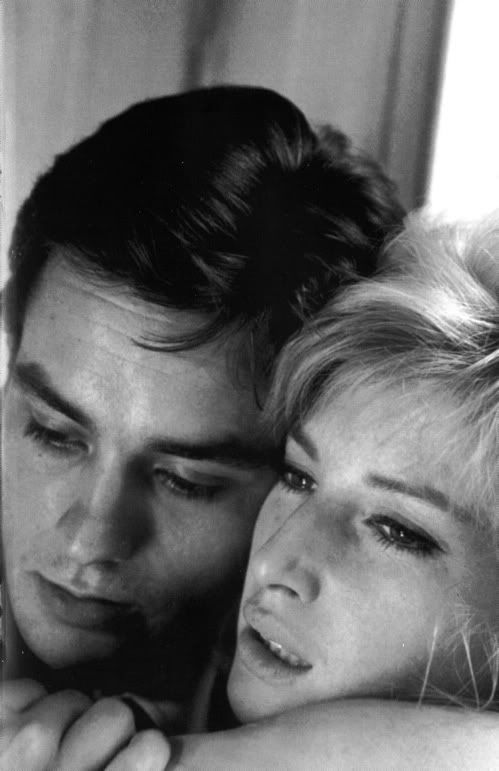 Maria Luisa Ceciarelli, in arte Monica Vitti, nasce a Roma il 3 novembre 1931. Nel 1953 si diploma all'Accademia d'Arte Drammatica Silvio D'amico e da qui inizia la sua carriera sul palcoscenico interpretando alcuni ruoli importanti che la mettono subito in luce: "Sei storie da ridere" del 1956 e "Capricci di Marianna" del 1959.
Nel 1959 esordisce al cinema con il film "Le dritte" e, subito dopo, incontra un regista che diventerà il maestro: Michelangelo Antonioni. Insieme, Vitti e Antonioni, girano quattro film "L'avventura" del 1960, "La notte" del 1961, "L'eclisse" del 1961 e "Deserto Rosso" del 1964. La vita del regista e dell'allora giovane attrice è stata legata anche fuori dal set da una relazione sentimentale durata quattro anni circa.
Nella seconda metà degli anni '60 Monica Vitti passa al genere della commedia dimostrando la sua spiccata dote di artista comica e la sua potenza recitativa, non solo come incarnazione delle inquietudini e del disagio. Per la regia di Mario Monicelli nel 1968 interpreta "La ragazza con la pistola", nel 1969 "Amore mio aiutami" di Alberto Sordi, nel 1970 "Dramma della gelosia e "Tutti i particolari in cronaca" di Ettore Scola.
Mentre la sua carriera cinematografica continua e i riconoscimenti artistici non mancano - vince tre Nastri d'argento e cinque David di Donatello - non abbandona mai il teatro: nel 1986 calca le scene nella piece "La strana coppia" diretta da Franca Valeri.
Anche la televisione non si lascia sfuggire questa grande interprete e Monica Vitti nel 1978 recita accanto al grande Eduardo De Filippo ne "I cilindri".
Il cinema italiano vive un momento d'oro grazie anche alle sue interpretazioni e, nel contempo, alcuni registi stranieri non si lasciano sfuggire la possibilità di averla nei loro film: Losey la dirige nel 1969 in "Modesty Blaise, la bellissima che uccide", Miklos Jancso nel 1971 ne "La pacifista" e Louis Buñuel ne "Il fantasma della libertà" del 1974.
Gli anni '80 allontanano Monica Vitti dagli schermi e le sue apparizioni divengono sempre più sporadiche, interpretando i film diretti dal compagno Roberto Russo: "Flirt" del 1983 e "Francesca è mia" del 1986.
Nel 1990 debutta alla regia con il film "Scandalo Segreto" con il quale vince il Globo d'oro come regista e come interprete. Nel 1993 esce la sua autobiografia "Sette sottane". Il 1995 segna un momento molto importante per la sua carriera: le viene assegnato il Leone d'Oro al Festival del Cinema di Venezia.
Sentimentalmente ha avuto tre lunghe e importanti storie d'amore, la prima con il regista Michelangelo Antonioni, poi con il direttore della fotografia Carlo Di Palma, ed infine con il fotografo di moda Roberto Russo, con il quale si è unita in matrimonio nel 2000.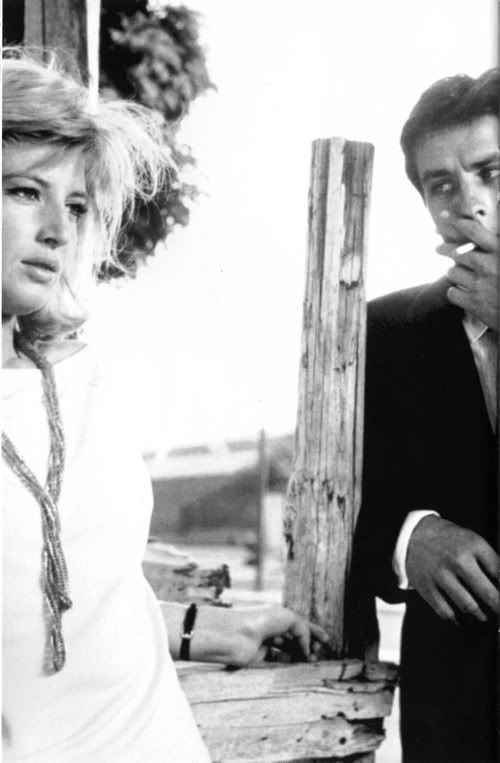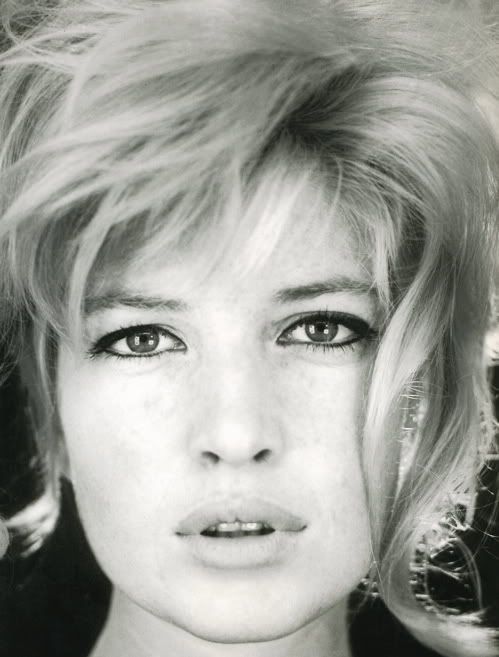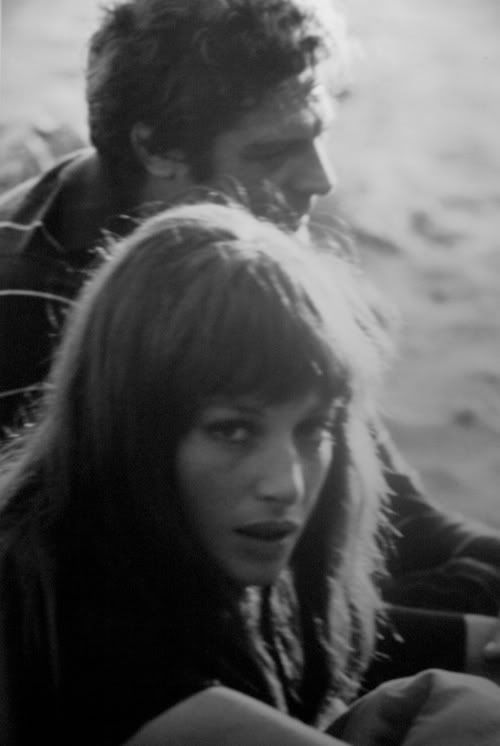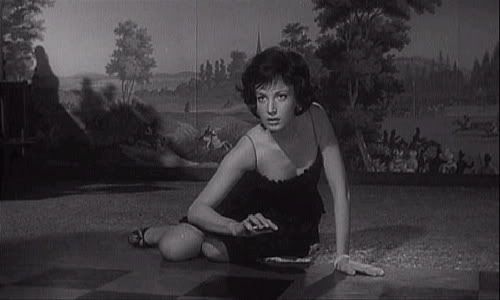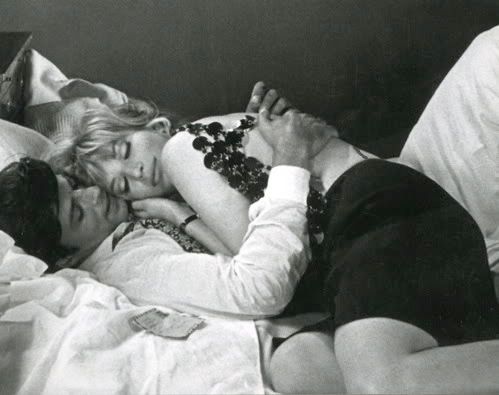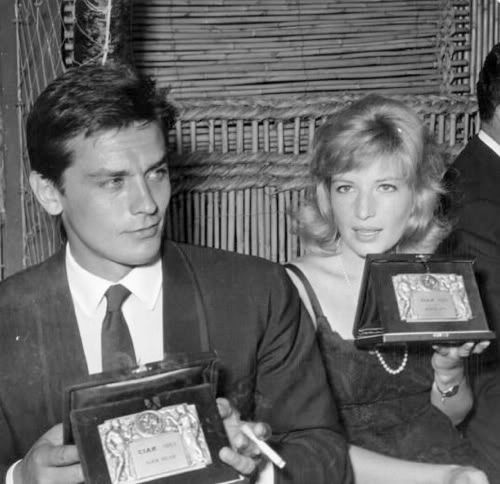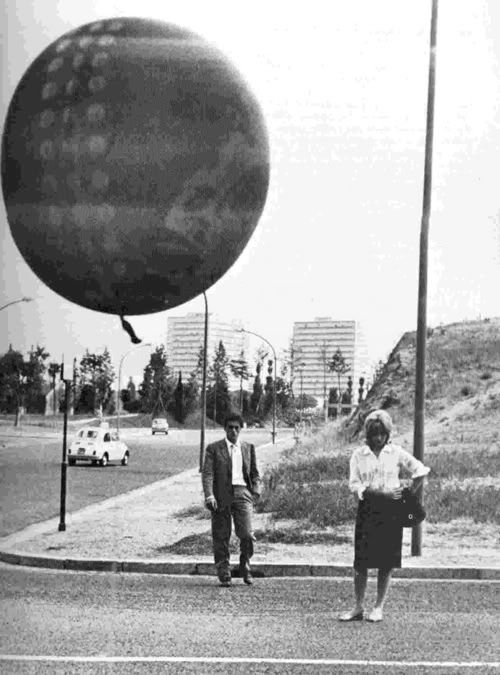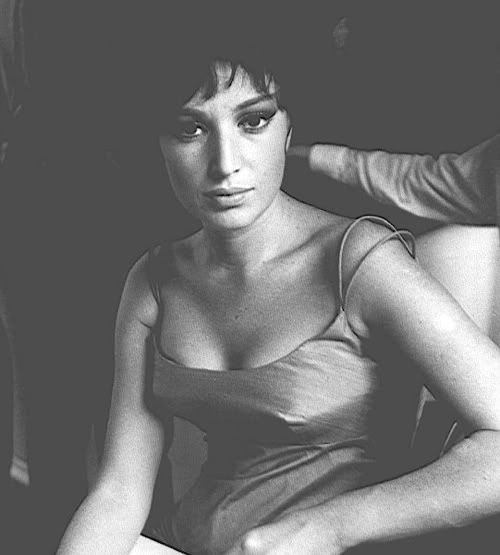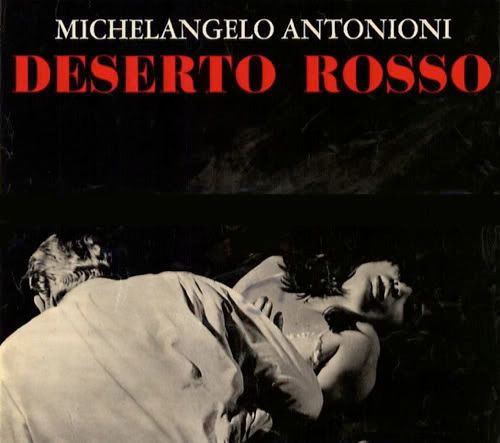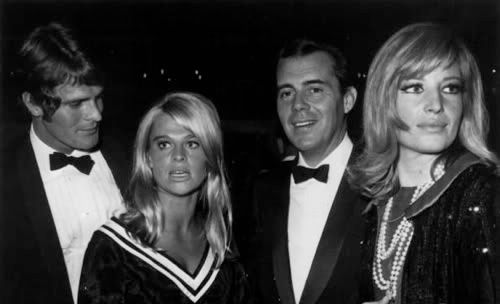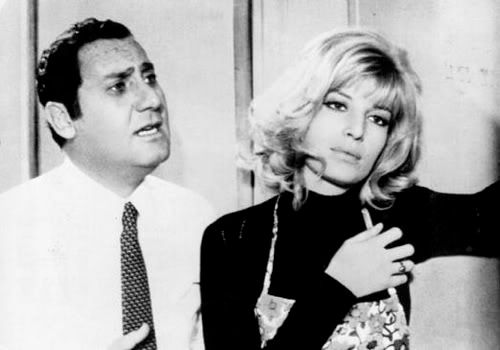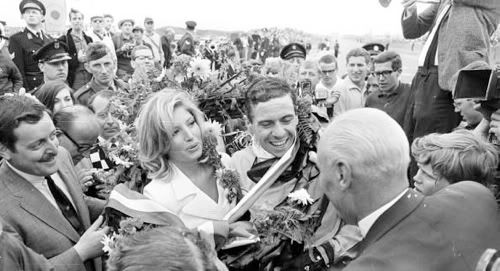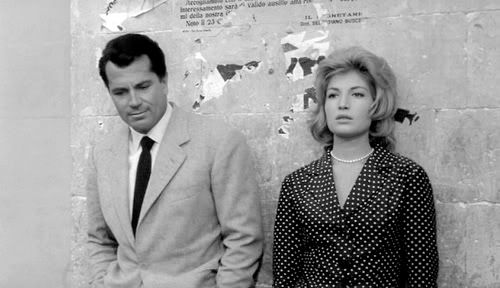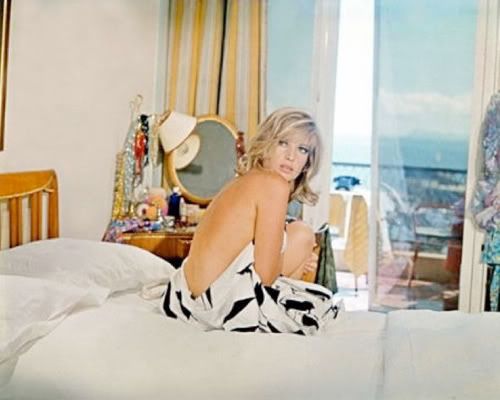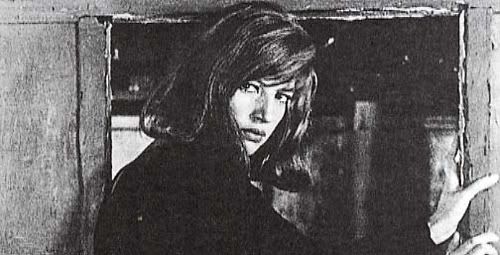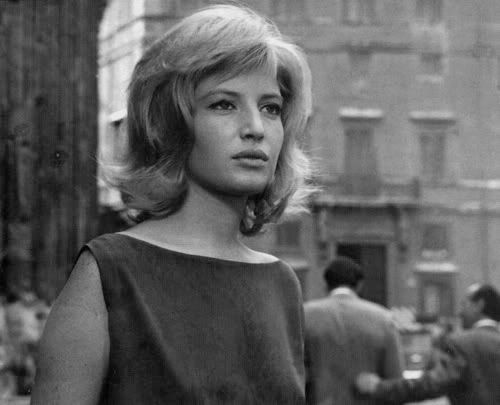 ..
Status:

Married

Hometown:

Rome, Italy

Body type:

Slim / Slender

Religion:

Catholic

Zodiac Sign:

Scorpio

Children:

I don't want kids

Smoke / Drink:

Yes / Yes

Occupation:

actress