No recent updates in this category.
Why not...
Start The Revolution! hasn't earned any badges yet... have you?
About me:
I want you get mad! get mad at all of the lies they have been telling you! and even when they admit that what they said was false, you still just sit around and flip the channels looking for something to entertain you for a short period of time. We need to stand up and fight it! all the stuff they dont' tell you in school, in those biast text books, and all the stuff they dont' tell you on the news. they try to brainwash you with forms of mindless nationalism! they pass laws to take away your rights and most of the american public doens't even know that! look up the patriot act, the homeland security act, and all the other acts passed by the bush administarion, they are all to control you! i want YOU to stand up and protest, educate your peers and loved ones and everyone around you. i want you to make signs and stand on the street corners preaching about our government and what they don't know, informing the public. i want you to get all of this important information out there! and i want it done now!!! ......................................................... What The American Flag Means To Me By Alex Gates What do people think of when they see the flag? The most common answer is patriotism. They feel proud to be a citizen of this great country that fought so bravely for its independence and triumphed in the face of adversity so many times. To most people living in America, the flag is a symbol of hope, justice, and above all else, freedom. This is the message the flag conveys to many people. But not to me. To me, the flag means nothing. It only symbolizes the hypocrisy that rules our government today and the bottomless greed that has engulfed our nation. America is no longer land of the free and home of the brave. How can we dare to call ourselves free when the government listens to our phone conversations and monitors e-mail and sites like Facebook and MySpace? A country is not free when oppression still exists; when racism, sexism, and homophobia are allowed to run rampant. For people who argue that America is far better off than most countries, I agree. But how did we get that way? How did America accumulate so much wealth while millions of people starve in third world countries? The answer is simple. We took it. America, as a whole, regards itself as the greatest country in the world and feels the need to tell everyone else that same message. Yet we are shocked when other nations do not offer support in our pointless war for oil. Could it be because we constantly boast about how wonderful our country is? It is fine to have pride in your nation, but America has become so obsessed with itself that our patriotism is obnoxious and nothing more than a constant irritant to the rest of the world. People in Europe seem to be able to celebrate their history without coming off as a drunken sports fan ruthlessly cheering for their team, why can't we? Our country is also run by "a retarded child emperor" as Bill Maher so accurately puts it. I don't know which is more frightening; the thought of a reckless idiot like Bush running our country or the thought of a calculating psycho like Cheney running it. The facts are this: our country's national debt has never been higher and a war that we were supposed to win in a year or two rages on. George Bush has effectively destroyed what he could and is just riding out his last year and a half as commander in chief. If our president is so pro-military service, why didn't he serve in the National Guard when he was supposed to? Oh well, he had other things to do. There were baseball teams to be bought and DUI's to acquire, after all. He had a full schedule, what was he to do? The war in Iraq shows no signs of stopping soon. Just recently, the president vetoed a bill that would have had the American troops back home by October. We can't pull out now; we haven't sacrificed our quota of lives yet. My neighbor, Dennis, was sent to Kuwait a few years ago. A while after he got back, his wife, Beth, was called to go. Beth and Dennis have three children. The only way that Beth could avoid military service was by getting pregnant. Luckily, she did. They live in Washington D.C. now with their four children. To think that our country has to pull men and women out of the Army Reserves who have young children is horrible. It's surprising the draft hasn't been re-instated. No one wants to go to the Middle East. There is no reason to fight anymore; all we are doing is destroying the lives of innocent people, both at home and abroad. So, back to the reason for this essay. To me, the American flag represents a nation that is falling apart. Our society and media is ruled by hate and intolerance. If I were not required to, I would not pledge allegiance to the flag in the mornings at school. If our founding fathers saw what had become of their beloved country, their sanctuary from persecution and judgment, they would turn away in disgust. For America has become everything it once opposed. It is ignorant, hateful, unwelcoming, hypocritical, materialistic, censored, restricted, and most of all, power-hungry. We have become the anti-thesis of our so-called values and morals. This land is not free nor will it become so. America is nothing more than a lie. STOP THE NEW WORLD ORDER!!! 911 Truths (he was told before it happened) What does the future hold?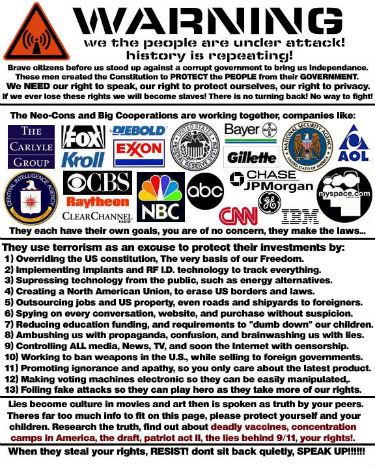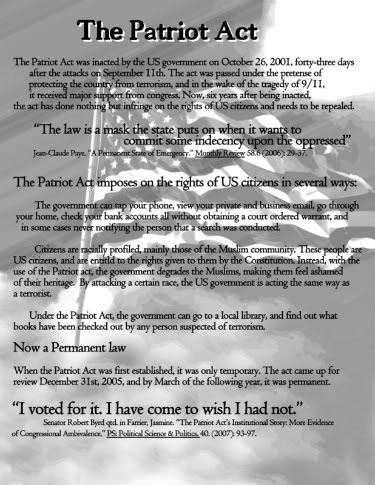 Tower 7.
Status:

Single

Zodiac Sign:

Aries